Actualizaciones
Aquí encontrarás las últimas actualizaciones
RELEASE 03/02/2018
This new release contains the following updates:
SCORM objects. You can now upload SCORM objects to the platform.
Brazilian Portuguese. We have included the Brazilian Portuguese language in the tool.
Profile Update. We have improved the way the user updates their profile.
Report improvement. We have improved the functionality of the course report in a given period.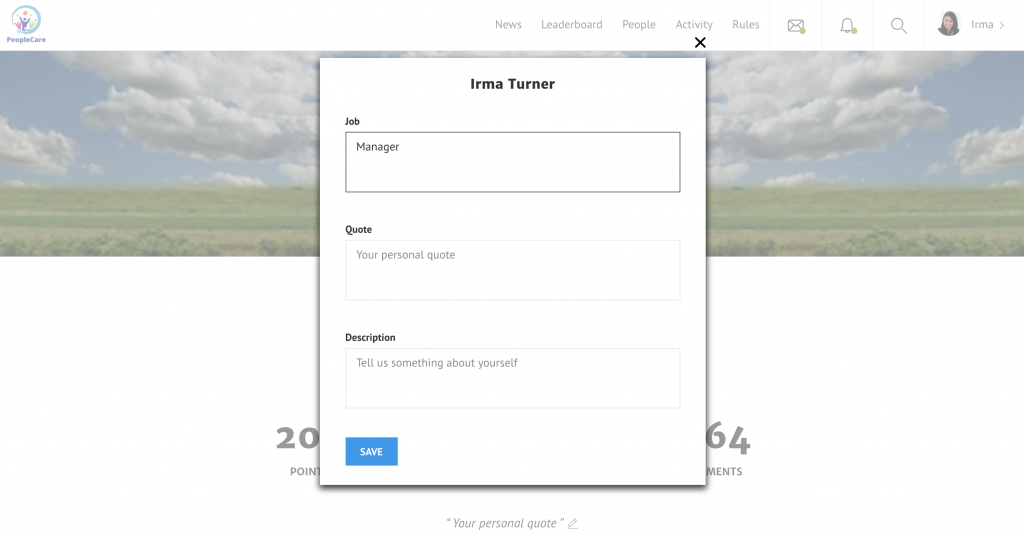 This new release will contain the following bug fixes:
Fixed an issue with the look and feel when you add more than three tutors.
Fixed some user interface issues with Microsoft Internet Explorer 11.
RELEASE 11/06/2017
This new release contains the following updates:
Conversation report. New report in the backend to obtain and download everything related to the conversation at campaigns.
Remove point limit per object. Now you can assign more than 25 points to an object.
Default object view at stages. At the campaign settings, you can define the default way to display objects at the home of a stage: mosaic or list.
Maximum number of campaigns per user. A user can have as many campaigns as he wants without limitation.
Allow organization ids with numbers. Any user can use a number to name their organization.
Minor improvements. Improvements for old browser versions.
This new release will contain the following bug fixes:
Fixed the problem with the order of the default demo course. We corrected the order of the learning objects at the demo course.
RELEASE 09/08/2017
This new release contains the following updates:
Custom body in notifications. Administrators can add a custom message when they activate a notification.
Multi-language notifications.Notifications will be sent in the language defined for the campaign. English and Spanish available at this moment, Portuguese – Brazil in development.
Standard campaigns. When creating a new organization a course about how to use JVSP will be included.
Invisible user can see likes. Invisible users can now see the likes that have been given to a comment.
Do not allowing download of videos in comments. Now these videos can only be watched on the platform.
This new release will contain the following bug fixes:
Fixed – featured news. At the new list, the featured news will be the first of the list.
Fixed – duplicate user lists. Admin can now duplicate user lists with more than 10 users.
Fixed – ranking in disabled stages. All users are displayed in the list with 0 points.
Fixed – copy and paste users from excel does not work properly. Admin can now copy and paste users from excel.
Fixed – force refresh in campaign view. From now on it is not necessary to refresh the page for see the changes done when editing the campaign.
Fixed – preview news. Admin can now correctly run a preview of news objects.
Fixed – Shadow ambassadors likes and replies. Shadow ambassadors were unable to see the comments replies from users as well as the numbers of likes on comments. Now this is shown as expected in this new version.
Fixed – missed achievements. . In rare cases some achievements were not given to users as expected. This has been corrected in this new version.
Fixed – last connection. Stage last connection, in the user detail report works now properly.
RELEASE 07/07/2017
This new release will contain the following bug fixes:
Bug Fix in what's next. . What's next should not show blocked objects nor the current object itself.
Fixed alert pagination. Now all pages of the alerts are accessible.
Visual enhancements. We have made several small improvements to layouts and visual aspect of the platform.
Fixed open stage notification email. The email message sent when a new stage becomes available was incorrect. We have fixed this issue.
Resize images. Now you can resize any pictures that you embed in object descriptions and comments.
Fixed access to organizations for tutors. For tutors there was an incorrect access to the admin view of the other organizations where the user participates but was not an ambassador.
RELEASE 30/06/2017
This new release contains the following updates:
Shadow Users. . These are instructors which can only view the campaign and its reports, but cannot interact with other users in the campaign. Also, shadow ambassadors are not visible to users of the campaign.
New notifications. Now the campaign can be configured to notify user (via email and push notifications):

When objects and news are added to a running campaign. All users of the campaign are notified.
When a user is added to a running campaign. The user is notified.
Reminder on the days following the start of the campaign and the day when it starts.
When a stage is made available in a running campaign. All users are notified.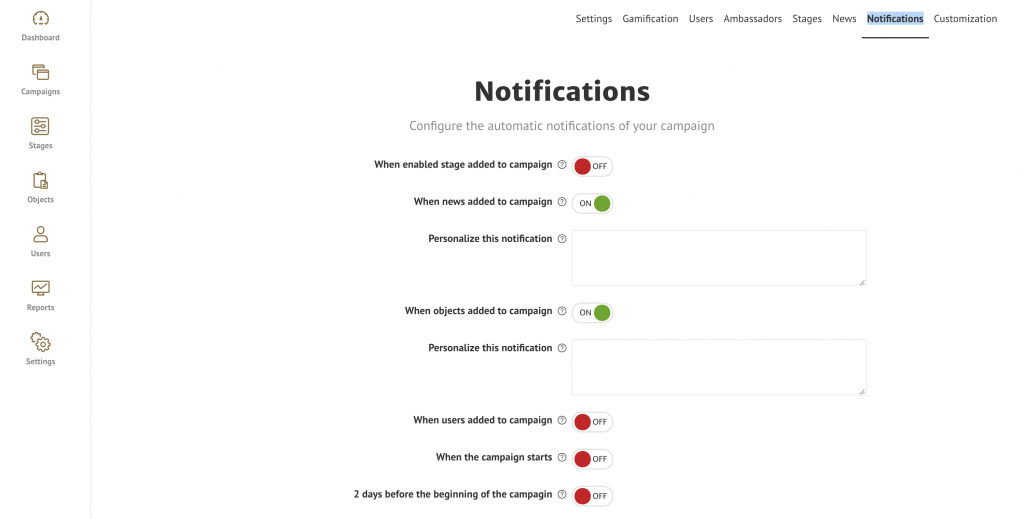 Video comments. Now you can upload videos of up to 50Mb to any comments in the platform.
Customize invitation email. Now you can add a custom message when you invite users to your organization.
Improvements and fixes:

Avoid duplications in test reports.
Fixed search in campaign ambassador selector page.
Fixes to calculation of training estimated time in reports.
RELEASE 26/05/2017
In this update we have added the following upgrade: when you finish reviewing a learning object a navigator between the objects of the stage will appear. This is something that many clients were asking for.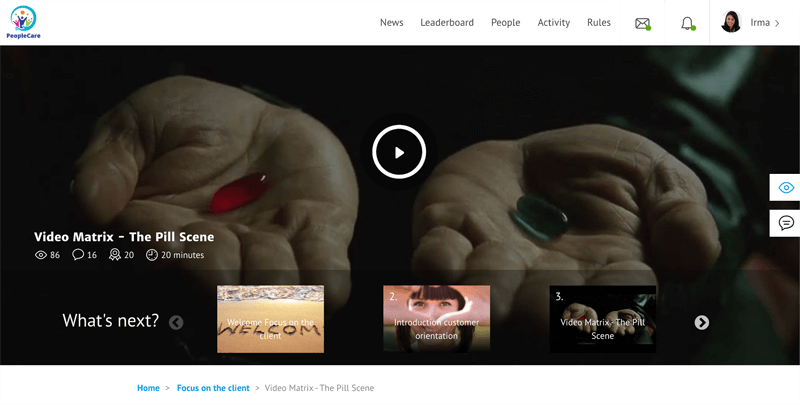 We have activated the knowledge space for administrators and the support system too.
We added a new field in the campaign customization step. Now you can add a personalized field at the bottom of the page of the front end interface. This field is very useful as an example to publish some customized terms for your audience.
Finally we have implemented various bug fixes and small improvements.
¿Estás listo? Contactanos:
Totalmente gratis sin compromiso